Ventilaire™ Industries Ltd. Serving the Industry Since 1947
Product Line

Home Page
---
BUY NOW

You can Purchase our Products at Blowerwheel.com
---
Go to our order form, print and fax to us
Contact the sales department at:
Ventilaire™ Industries Ltd.
PO Box 692
New York, New York 10013

fax: 212-941-1796
email address: sales@Ventilaire.com
Hours: 9am – 5pm EST, Monday – Friday.
Closed weekends and holidays.
Most items are ready for immediate shipment.
Items built to customer specifications will have a lead time. Lead times will be quoted to customer at time of placement of order.
We ship to customers around the world.

OUR PAYMENT POLICY
Method of Payment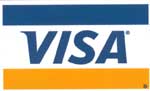 We accept company checks, VISA/MasterCard. Please allow 10 business days for personal or company checks to clear. Payment in full must be received prior to release of shipment in US dollars on a New York bank for any specially fabricated merchandise.
Shipping and Additional Costs
We ship via UPS. Prices do not include shipping, handling or insurance. New York State residents must add 8.375% sales tax or supply a federal tax id number.
Minimum shipping / handling charge $10 per shipment.
All returns must be approved prior. No shipments returned without prior approval will receive credit. All return goods must have an RGA number written on all correspondences and cartons. Ventilaire™ Industries Ltd. reserves the right to charge a 30% restocking fee.
Items ordered incorrectly are not eligible for return or exchange.
FOB our warehouse Ventilaire™ Industries Ltd. zip 10013.
How to Buy
Please fax name, shipping address, preferred method of shipping and method of payment. If paying by credit card, shipping address must be the same as the credit card address. If paying by credit card include type of card, name on card, account number and expiration date and fax to 212-941-1796 (this is a secured fax number).
Disclaimer
All information is correct to the best of our knowledge.
Privacy Policy
Ventilaire™ Industries Ltd. uses all customer information for the sole purpose of expediting our customers' orders. We will not share or rent customer telephone numbers, shipping addresses, or email addresses with anyone outside of our operation other than the credit card company, post office or internet provider all of whom will obtain the information during the process of filling a customer order. We will not disclose customer information to any marketing companies. We may, however, send an occasional email about special sales to our customers who have specifically requested to be placed on our mailing list. You will NOT automatically be placed on our mailing list. We respect our customers' right to privacy and know that you expect your personal information to remain private. The only exception to this is when required by law.
---
---
©1999-2009 Ventilaire™ Industries Ltd.. All rights reserved
PO Box 692, New York, NY 10013-0692 | | Fax: (212) 941-1796 | sales@Ventilaire.com
Serving the industry since 1947